Matomo (formerly Piwik) is an awesome platform managing your PrestaShop stats. If you are not familiar with it, it is an open source statistical platform, similar to Google Analytics, but it is self hosted. One of the major differences between Matomo and Google Analytics is what you can store with Matomo. Google Analytics will not let you store user identifiable information. Matomo will. But what does that mean? Imagine if you wanted to pull a mailing list report of all the registered users that have looked at a specific product. Now you can.
Our Matomo module installs easily into the backoffice of your PrestaShop site and will allow you to configure it to hook into your Matomo installation.

Once the module is installed and configured to use with your statistics engine and site, you get a great dashboard that you can add many different widgets to. You can layout the dashboard in any way or order you like to start viewing your stats in the backoffice of your PrestaShop site.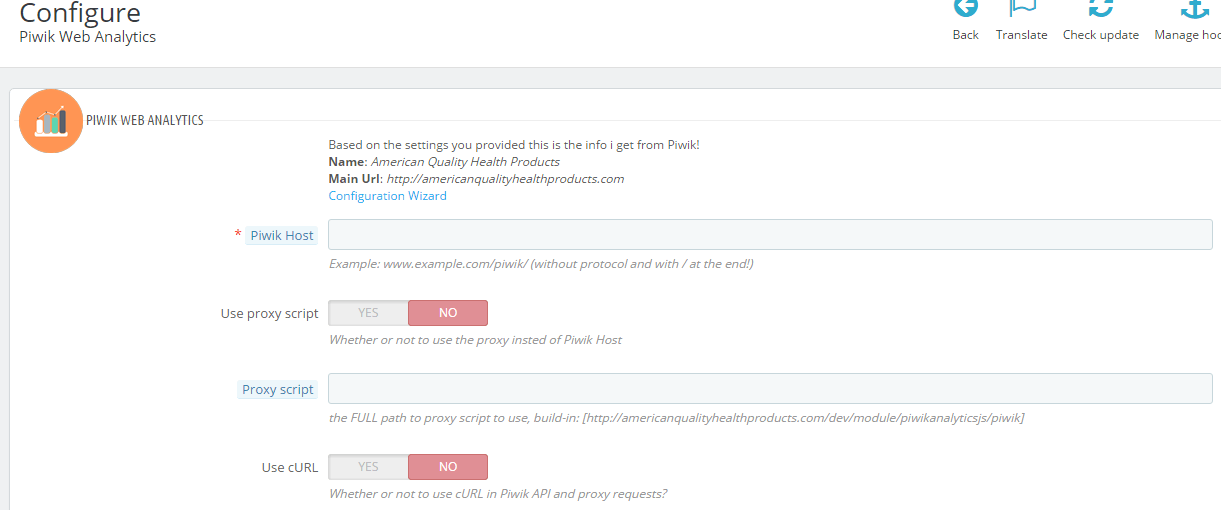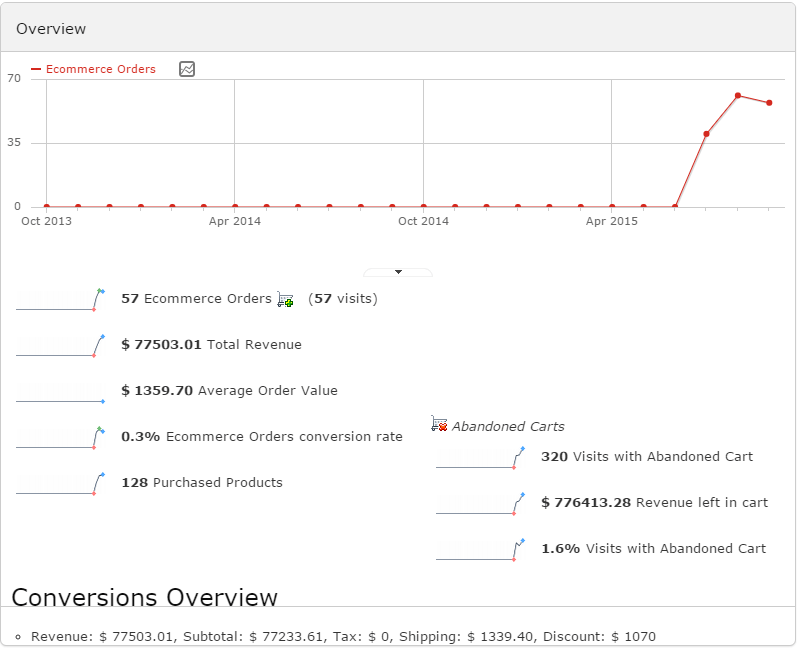 This module will allow you to connect Matomo stats to your PrestaShop website
PrestaShop 1.5-1.6
thirty bees all versions
This module is more difficult to install as a compared to our other modules. You will have to install Matomo Analytics on your server as a prerequisite. Once you have installed and configured it, you can install this module and use the API interface to connect with this module. If you are on a shared or VPS server we would highly recommend that you consider using another server to run your Matomo installation off of. That way your site is not degraded because of the analytics. We also recommend this for sites that experience heavy traffic as well.
We can only offer minimal support for our free modules. You are welcome to contact our support team at the link below if you run into any bugs with the module.